Bridge & Briefing: Opening & Closing Programs
​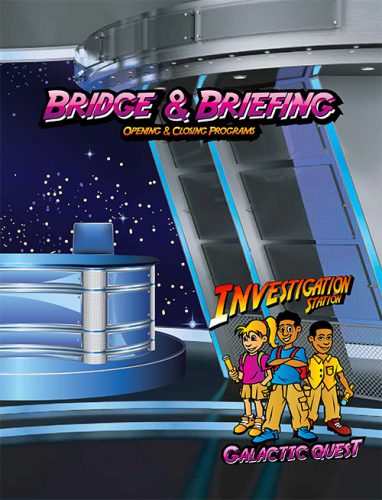 Each day begins and ends with a general session. The songs and memory verse are introduced at the opening program. This is also where the children meet Sam and Alex, the lead and assistant investigators; Hannah, the bookkeeper; and the Galactic Quest crew. At the closing program the clues are all brought together and the kids review the evidence that God loves us and has a plan to save us.
Daily Schedule
Day 1: God is my creator. Perfect!
Day 2: God has a plan. No worries!
Day 3: God is Dependable. Always!
Day 4: God is my rescuer. Hurray!
Day 5: God is my friend. Forever!
Resources
---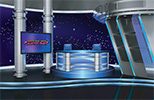 Bridge and Briefing
(11 x 17 in)